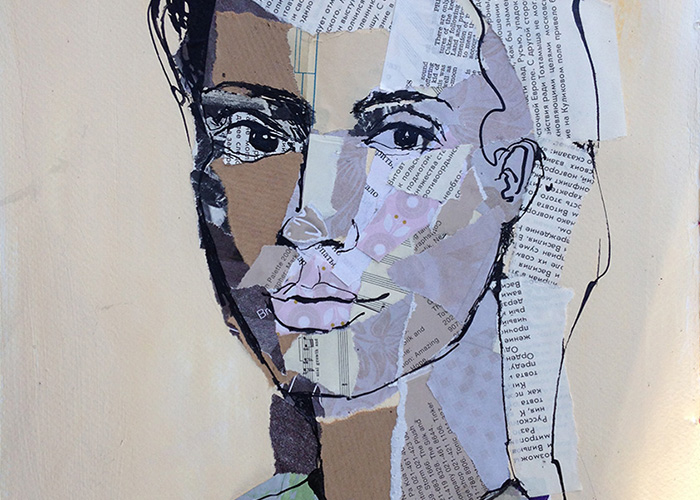 Today I gave my 3 year old baby Tallulah her first art journal. I made these books from a good quality 300lbs watercolor paper, so she got one, and I got one. Gave her a photo of a girl's face from a magazine and explained the concept of "reference image". I was in doubts whether my lecture is age-appropriate, but she listened intently. I drew an oval on her page and asked her to collage pieces inside it. I prepared pieces in advance, mostly pink, purple, blue and other happy colors, thinking that as a child she would want them. No ways. She scratched for some black an white and neutral tones and started to glue. -Tallulah, what about all these lovely pinks and purples?
She looked at me like I was stupid and replied:
- The reference image is in black and white, mama.
I think  she added couple of purples just to make me happy, :-/  After she done gluing, I gave her calligraphy nib pen and black acrylic ink and suggested to draw a face over it. Surprisingly she kept looking at the reference image throughout her drawing and concentrated intently.
I made one drawing too in my art journal, and we ended up having the same color palette, since she refused the "childish" one and and went for my collage pieces.
Here is Tallulah's:
And here is mine:
Our brand new hand-made journals made with Coptic binding technique: